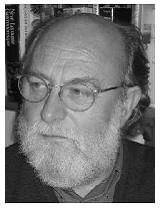 I was born in Wakefield, West Yorkshire in 1952 and was brought up in Sharslton, a mining Village. I went to London University, Imperial and King´s, and then became a maths teacher, working initially as a volunteer teacher in Migwani, Kenya. I then spent sixteen years in London, specifically Balham and Islington. In 1992, I left Britain for Maktab Teknik Sultan Saiful Rizal in Brunei and then Zayed University in Abu Dhabi, the United Arab Emirates. My wife and I currently live in La Nucia, just 5 kilometres from Benidorm on the Costa Blanca.
I have always been interested in the relationship between nature and nurture within nature, birthright and experience. Themes of culture and identity and their relation to economic roles and social experience underpin my writing. What we are born into relates to what we become, but we are rarely in control of our own destiny. What others do, how we approach friends and foes, our interests and intellects and the way we choose to earn a living, all of these shape us into what we become. It may be that culture is the sum of all assumptions that others make on our behalf, whereas identity represents our reactions to them. Just a thought...
I did a PhD on the effects of education in economic development in the Philippines. My aim was to relate educational experience to culture and identity, particularly in the area of the adoption of personal attitudes and values and how they then relate to desired and realised economic roles. It was far too ambitious and occupied nearly a decade of my spare time. But I am very glad I did it and offer the deepest thanks to those who assisted and supervised.
These days I am pretty much retired. I did a few years teaching in Spain at the Costa Blanca International College, but my wife and I have concentrated on our small tourist rental business for several years. I do a lot of cooking and reading, and the garden is always in need of attention. I maintain a passion for music and am currently president of Alfas del Pi Classical Music Society.
But it is writing that interests me. My books aim to take you there, to live the characters' lives, to experience their dilemmas. I don't want to shock or to engage in vacuous fantasy or gratuitous crime. The world we live in is packed with experience, and even the most banal reality is far more interesting than fantastical invention. I hope there are truths in my writing.